The Banana Police
Written by Katy Koontz; Illustrated by Kelsey C. Roy
CLICK HERE TO WATCH THE BANANA POLICE TRAILER ON YOUTUBE!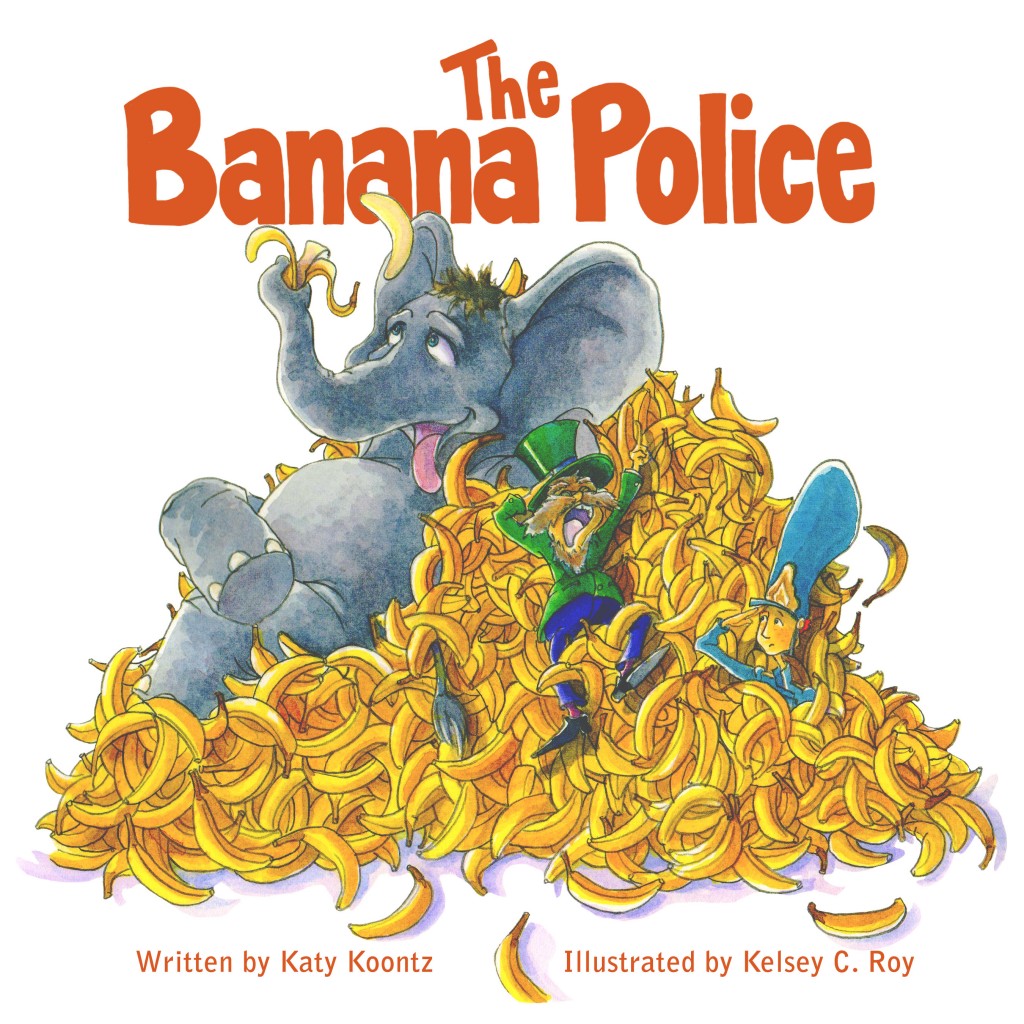 Deep in the jungle is a sweet little town where people happily co-exist with elephants—until the townspeople become increasingly annoyed with their lovable, lumpy neighbors. After all, they snore loudly, hog the best seats at the movies, and block all the aisles in the supermarket. Who needs that?
When Mayor McFroontz calls on the elephant police to devise a clever scheme to get the elephants to leave, the town ends up buried in all the extra bananas the beasts usually eat. The mayor then calls on the banana police to deal with the bananas, but it's the townspeople themselves who (burp!) finally get rid of them.
Everyone ends up learning—immediately, if not sooner, as the mayor is known to say—just how vital those pesky pachyderms really are. The unspoken message is about the value of peaceful co-existence and cooperation between inherently different groups.
Published by Willow Moon Publishing